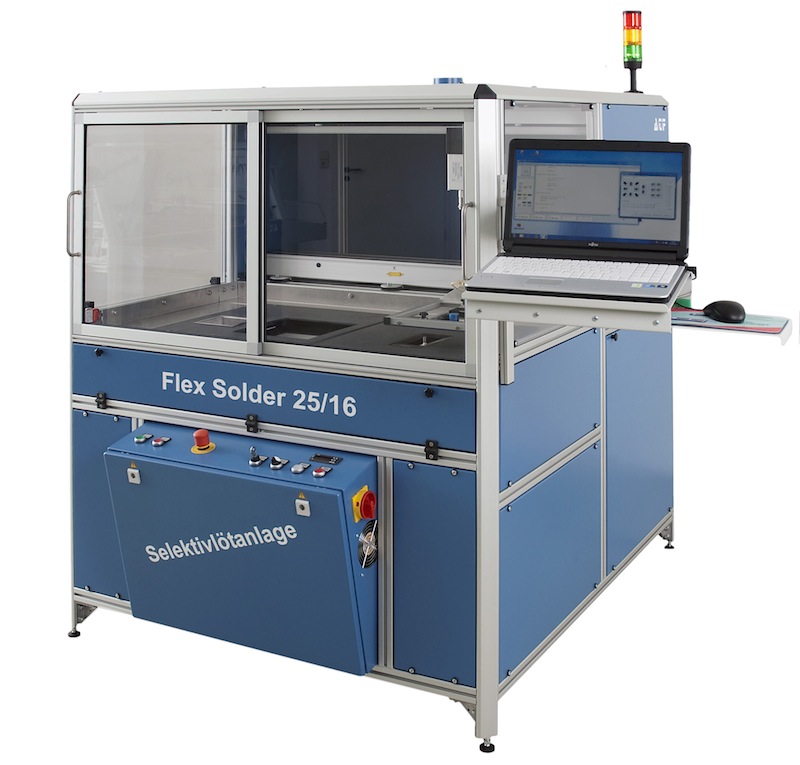 ATF 25/16 Flex Solder
Rigid design offers high accuracy. Easy acces combined with low investment are some of numerous advantages, the Flex Solder offers.
Vibrationless rigid motion-system assures constant quality. The special flow duct design avoids dross coming inside the nozzle. Use of Nitrgen atmosphere is recommended to reduce dross and achieve high quality level. Thousandfald approved ATF IR-Preheat ensures uniform temperature rise.
I'm interested!
I'm interested by ATF 25/16 Flex Solder