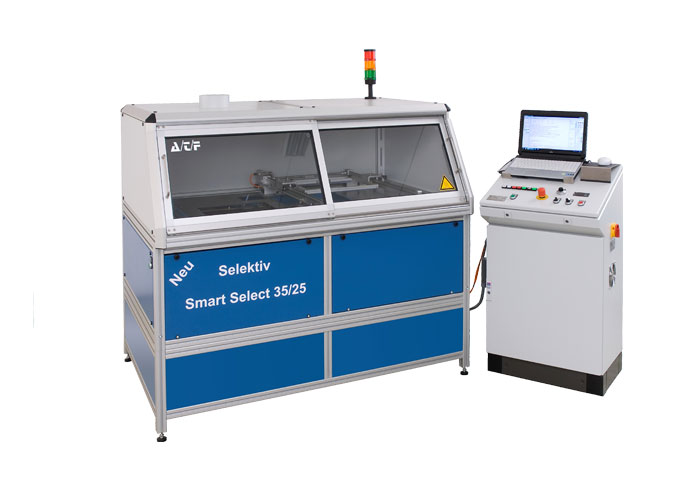 ATF Smart Select
The machine is easy to operate and points out its excellent cost of ownership. The Smart Select allows cost-effective processing of small batches.
The ATF machine is well priced and offers a reasonable and economic alternative to manual soldering process. Consequently this machine is the ideal machine to be used in engineering offices as well as low volume production facilities. The Smart Select offers a max process size 350x250mm, combined in small foot print.
Small price – good performance.
I'm interested!
I'm interested by ATF Smart Select